Food Trends 2022
Nidal Barake
December 01, 2021
·
6 min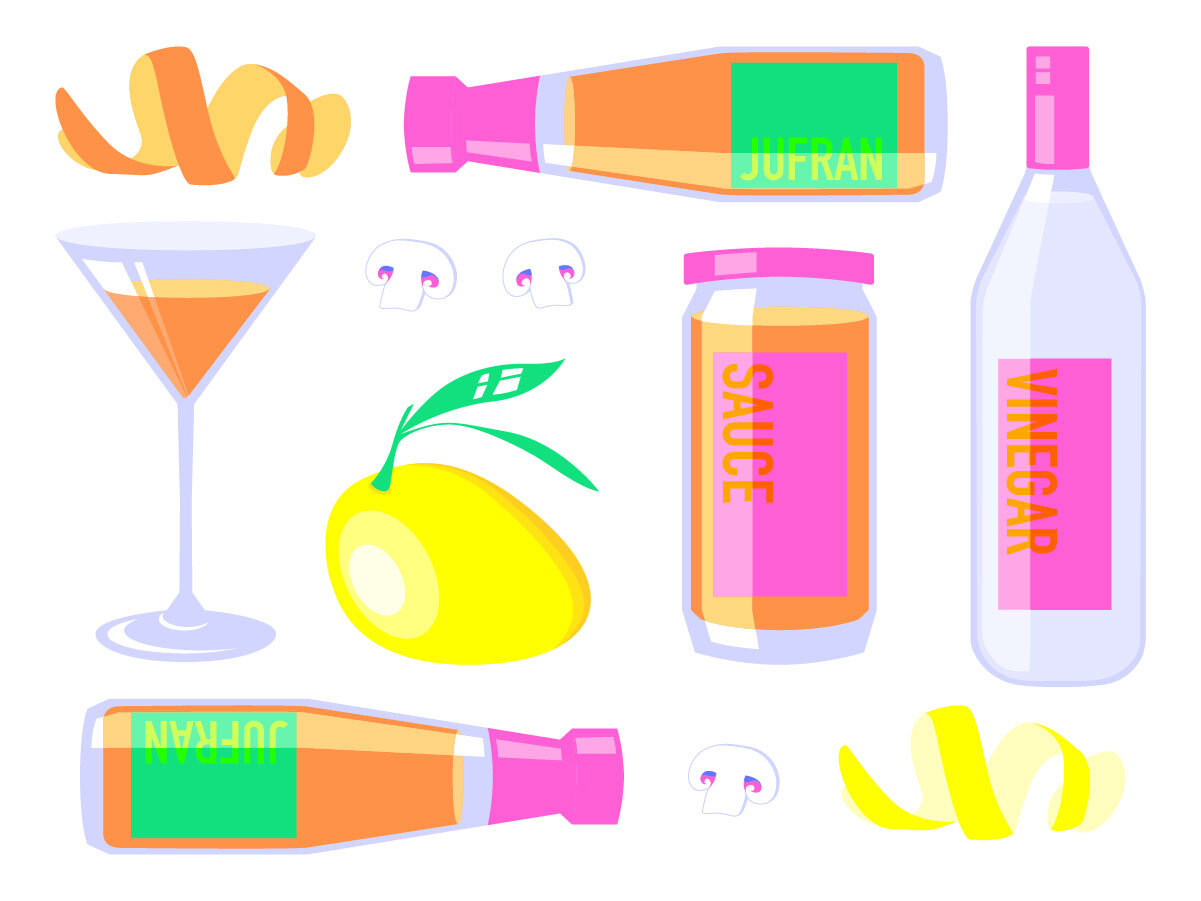 Every year, I write about what I believe will be the food trends we will be seeing around us. For trends, we will refer to foods and beverages going mainstream, things you will see in the supermarket, or served at your local restaurant or bar, and not some weird item a foodie in Portland is trying for the first time for the sole purpose of bragging about it on TikTok.
It is no secret that COVID has shaped many of our current food trends, especially those related to how the industry operates. We see now shorter menus at restaurants due to personnel shortages, restaurants that have mastered their delivery business, or pastry chefs and waiters leaving the industry to go work for Amazon (can that be considered a food trend?). However, we will focus on food trends that will affect directly what we eat, and not so much on trends of the food business (I don't need to tell you again about that robot that prepares the perfect cup of macchiato).
Last year, even though "last year" was two years ago, we talked about arepas taking over the world, and how fermentation, cabbage, and non-alcoholic cocktails would be present at many menus, or how chefs would serve "nose to tail" fish. We are happy to see that we were right about almost all those trends, but we are still waiting for sun-dried tomatoes to make a comeback! Now let's see what we will be eating in 2022.
Beyond the Porcini
We have been hearing about functional and medicinal mushrooms for some years, and now they are making their stellar appearance in the supermarket aisle, and at restaurants, bars, and even our neighborhood bakery. One way of benefiting from functional mushrooms is to add them into soups and broths, pasta sauces, and including them into cakes, brownies, or other baked goods. Also, you can find mushroom chocolate bars, cocoa powders, and coffees, in supermarkets.
Companies like Om sell powdered mushrooms that go perfect into our daily recipes, and Four Sigmatic developed mushroom coffee and cacao mixes. In the canned beverage segment, Odyssey offers a full portfolio that includes sparkling waters, teas, and coffees. We are just starting to understand mushrooms, so we see this as just the tip of the iceberg, Lion's Mane and Cordyceps risotto anyone?
Ultra-local sourcing 
Part necessity, part trend, part sustainability, it is a no brainer to source ultra-local as much as possible, regardless of the volumes. Desserts made with mangoes from the trees around the block, the use of foraged herbs from the front yard, or making a cocktail from a neighboring distiller are almost a norm. One thing that we learned from COVID is the value of working closely with our communities and looking closer than ever for what is around us. This of course has an impact on the volumes sourced, so it will be normal to have daily specials or small batches based on limited volumes of what is available at a certain time.
Food waste as a necessity
Gone are the days when chefs made an orange peel reduction to go into their BBQ sauce just to be able to mention Massimo Bottura with the hashtag #breadisgold in their next Instagram post. Now minimizing food waste is part of our consciousness, it's the right and logic thing to do, and to some extent, a key element in the transformation of the restaurant business. Chefs will be addressing Food Waste as part of their business model because they need to, because it makes perfect business sense, and because their diners will be watching. Restaurants like Silo in London will stop being a rarity and become the norm. We will see more bread made from beer waste, and "nose to tail" everything, including fish and vegetables. Menus will get more creative, and chefs will have to master the talent of maximizing each ingredient. Everybody will benefit from this.
More Lumpias and less Spring Rolls 
Remember when you were cool because you knew about (and actually liked) Kimchi? Well, now that Korean food seems to be "a la par" of Chinese, Japanese, Vietnamese and Thai, we have good news for you, you can start bragging again with your friends telling them where to get the best Pandesal and Lumpias. Filipino cuisine is going mainstream, it has everything it needs to reach the popularity of other cuisines, with bold flavors, relatively easy to find ingredients, and friendly preparations. Also, Filipino food is an easy sell, one of its staple dishes is roasted pork (Lechon), and many preparations have a similar counterpart in other cuisines, appealing to Asians, Latins, and to less adventurous diners. Be ready to see more Filipino options in your Yelp search soon.
Vinegar in our cocktails (again)
About ten years ago, vinegars had a moment in the mixology world, but they did not catch up that much and remained as a curiosity. However, things have changed, the health benefits of vinegar are more commonly known now, and the growth of non-alcoholic cocktails have cleared the path for its use in mixology. Even though lemon and lime are the preferred ingredients for acidity in a cocktail, vinegars and shrubs offer more complex and flavorful opportunities to bartenders. For example, Broken Shaker includes balsamic in their "Camping on Acid" cocktail, and Death & Co. has a strawberry-vinegar gastrique at their bar. So, it's time to move that bottle of Balsamic Vinegar you bought in 2008, from your pantry to the bar.
The retail business of restaurants
When the pandemic hit, restaurants closed overnight, most of them let everybody go, and the less creative ones just set up a fund to receive donations. However, many restaurants pivoted in creative ways almost overnight, and found a new revenue stream by delivering some of the thing their diners loved about them. Breads, sauces, charcuterie, dried goods, pastries, among many other things, were available for clients to take home. Restaurants created a new business, and many are taking it to the next level. Chef JJ will be offering his beloved Fieldtrip sauces to the public on-line, and at atonae.com, people can purchase many Korean pantry goods such as sauces and oils, used at Atoboy and Atomix. On a bigger scale, Momofuku partnered with key vendors to deliver dried noodles, sauces, and spices, so diners can recreate some of David Chang's staple recipes at home.
We will be watching these trends closely and be aware of new ones popping up in the upcoming months. And finally, 2022 will be the year in which sun-dried tomatoes make their much anticipated come back!!!!