We're in the TOP 10 F&B marketing companies
Awarded by Food Business Review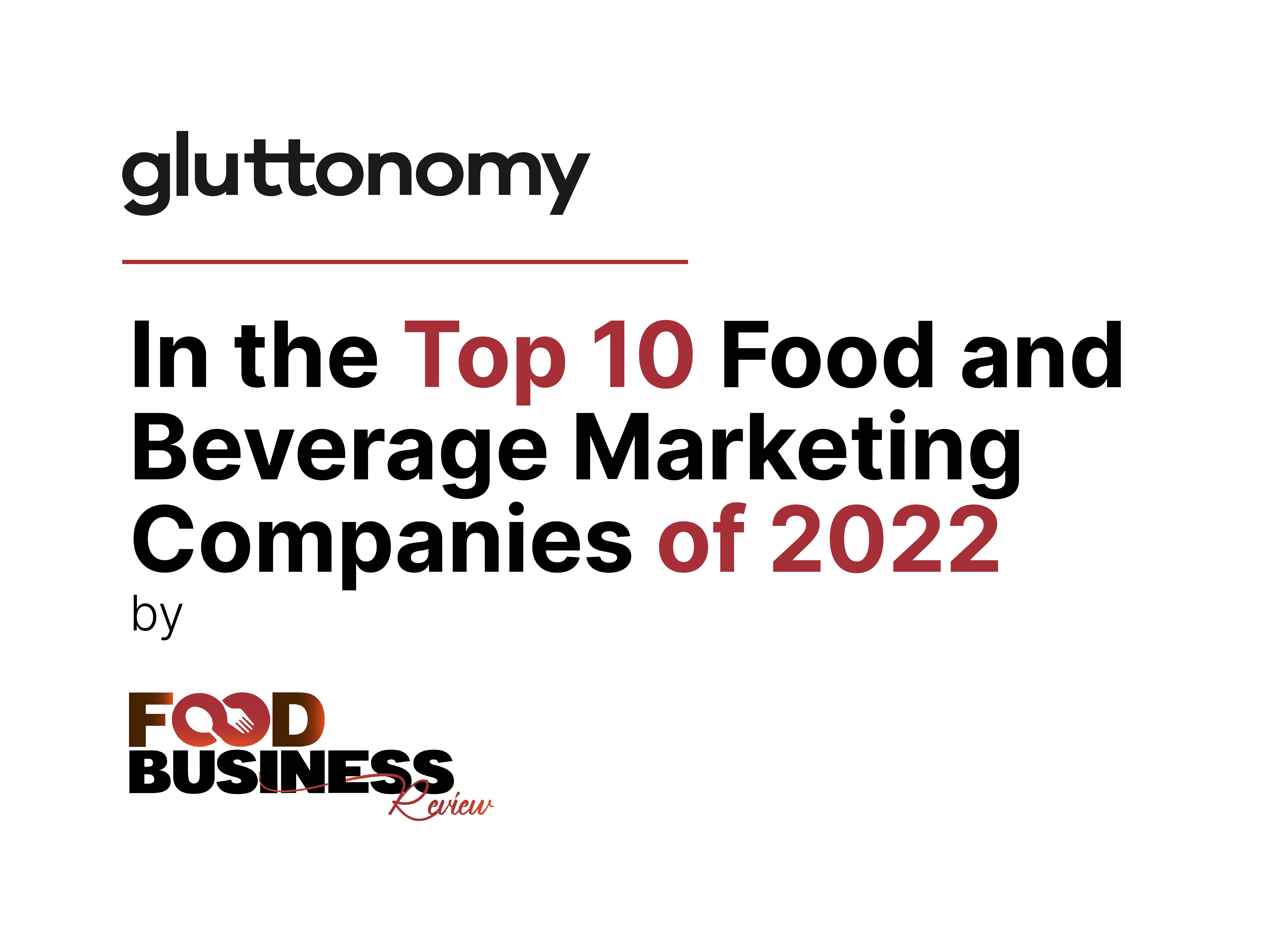 Gluttonomy in the top 10 marketing companies
Gluttonomy in the top 10 marketing companies
Gluttonomy was awarded by Food Business Review as one of the top 10 marketing companies of 2022 for the food & beverage industry. The award was announced on their physical and online magazine together with an exclusive article about our work and tailored approach to brand strategy.
Gluttonomy has successfully empowered countless brands to make waves in the food and beverages industry and take food branding to the next level.
The article covering our identity as a company and our work philosophy is available here. This recognition comes in a time of accelerated growth and we are thrilled to share this success with our community and network.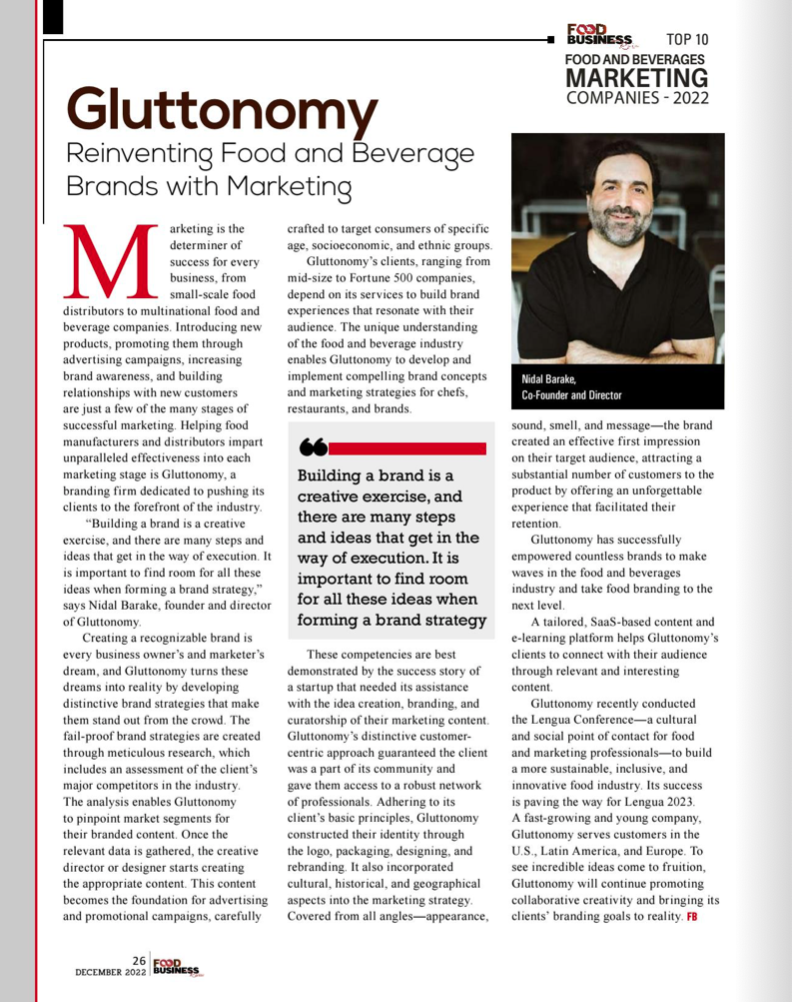 Food Business Review Gluttonomy article and Nidal Barake interview
Awards

-

Bestbrandingagency

-

BrandMarketing

-

Food marketing