Gluttonomy Takes Home Best Small Agency MUSE Award!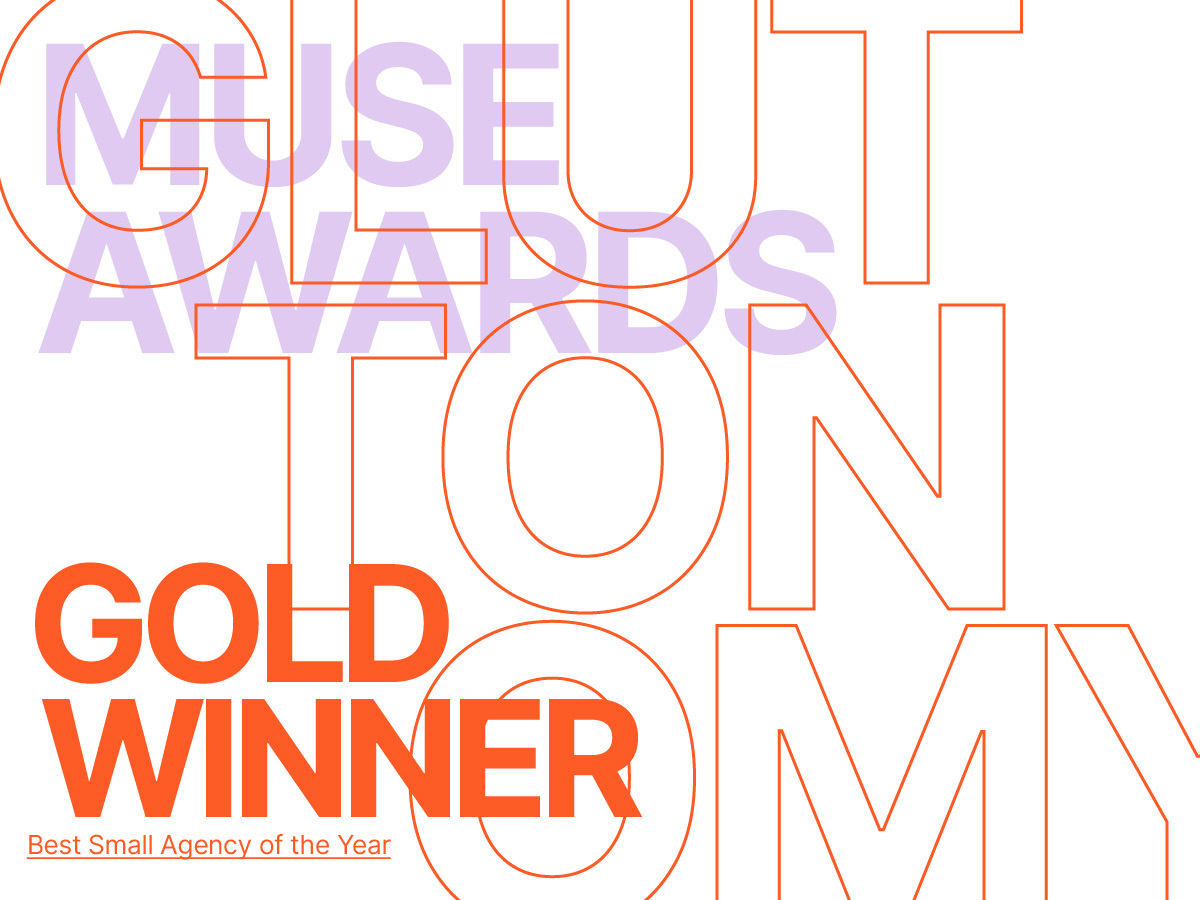 We're beyond excited to announce that Gluttonomy has been awarded Gold for Best Small Agency at this year's MUSE Awards. The MUSE Awards is a prestigious competition that recognizes excellence in creative and design work, as well as in culture for global agencies.
At Gluttonomy, we pride ourselves on our innovative approach to food marketing. We leverage technology, marketing, design, and exclusive partnerships to help our clients stand out in the highly competitive food industry. Our focus on authenticity and creativity has earned us a reputation as one of the leading food marketing agencies in the business.
Winning Gold at the MUSE Awards is a significant achievement for us and a tribute to the hard work and dedication of our talented team. As a small agency, we face unique challenges in competing with larger firms, but our creativity, resourcefulness, and passion for food have set us apart and earned us this well-deserved recognition.
At the core of our approach is a deep love for food and a commitment to helping our clients succeed in the industry. Whether it's developing restaurant branding, designing brand activation campaigns, or creating food marketing events, we bring a wealth of experience and expertise to every project we undertake.
This latest recognition from the MUSE Awards is a huge privilege for us, and it positions us to continue making an impact in the food marketing world. We are excited to see what the future holds and are grateful for the opportunity to be a part of a community of exceptional creatives.
We want to express our heartfelt appreciation to everyone who has supported Gluttonomy along the way, including our clients, partners, and team members. We could not have achieved this without you, and we look forward to continuing to deliver innovative and effective brands and food marketing campaigns for years to come.
Bestbrandingagency

-

BrandStrategy

-

BrandMarketing

-

Awards

-

wins

-

best

-

gluttonomy