Lengua Conference Wins Gold for Best Event - for its first edition!
Lengua Wins Gold at the MUSE Awards.
We're thrilled to announce that the Lengua Conference has just won the Gold Award for Best Event at this year's MUSE Awards! This prestigious award recognizes excellence in event programming, production, and design and we're honored to be among this year's winners.
What's even more exciting is that Lengua is only in its first year of existence, preparing for its 2nd edition later this month! To be recognized so early in our journey is a testament to our mission and the hard work and dedication of our team, as well as the incredible support of our attendees, sponsors, and partners.
Lengua is more than just a food marketing conference – it's a movement to build a more innovative and collaborative food industry. Our mission is to provide business owners, marketers, and chefs with the knowledge, inspiration, and connections they need to succeed, while also fostering a sense of community.
So why Miami? The city's vibrant culture, diverse culinary traditions, and entrepreneurial spirit make it the perfect place to build a thriving food scene. And Lengua is set to help Miami become a globally-recognized food city by bringing together the best and brightest in the industry to share their knowledge, connect with one another, and inspire the next generation of food innovators.
From keynotes by recognized speakers and brands (World's Best Female Chef 2019 Daniela Soto-Innes, LATAM Best Female Chef 2022 Manu Buffara, Kraft Heinz, Stella Artois, James Beard Award Winner Chef JJ Johnson, and many more) to experiential dinners and lively networking events, the Lengua Conference is a must-attend event for anyone involved in the food industry. And with our focus on food marketing, innovation, and community, we're not just building a better food industry – we're creating a better and more sustainable future.
Thank you to the MUSE Awards for recognizing our efforts, and to everyone who has supported the Lengua Conference along the way. We look forward to continuing our mission and to seeing you all May 30 - June 1 for the 2nd Lengua Conference in Miami.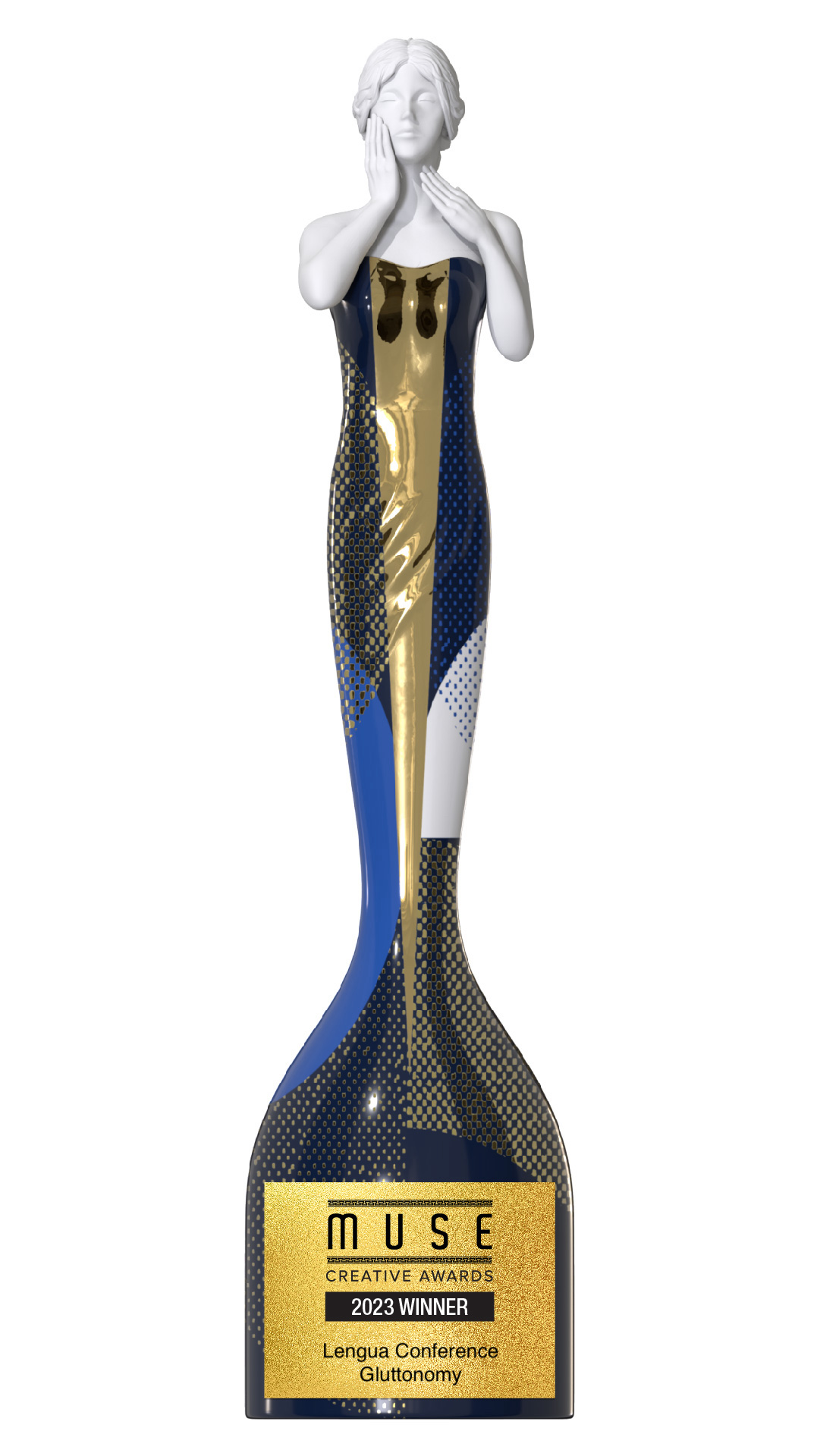 Awards

-

Food event

-

Food marketing

-

BrandStrategy