How People Eat Pizza At Home. Which one are you?
Nidal Barake
February 09, 2023
·
7 min
From snob foodies that let their dough rise for 24hrs, to fast food chain fanatics, we explore and group how people cook, order and eat pizza at home.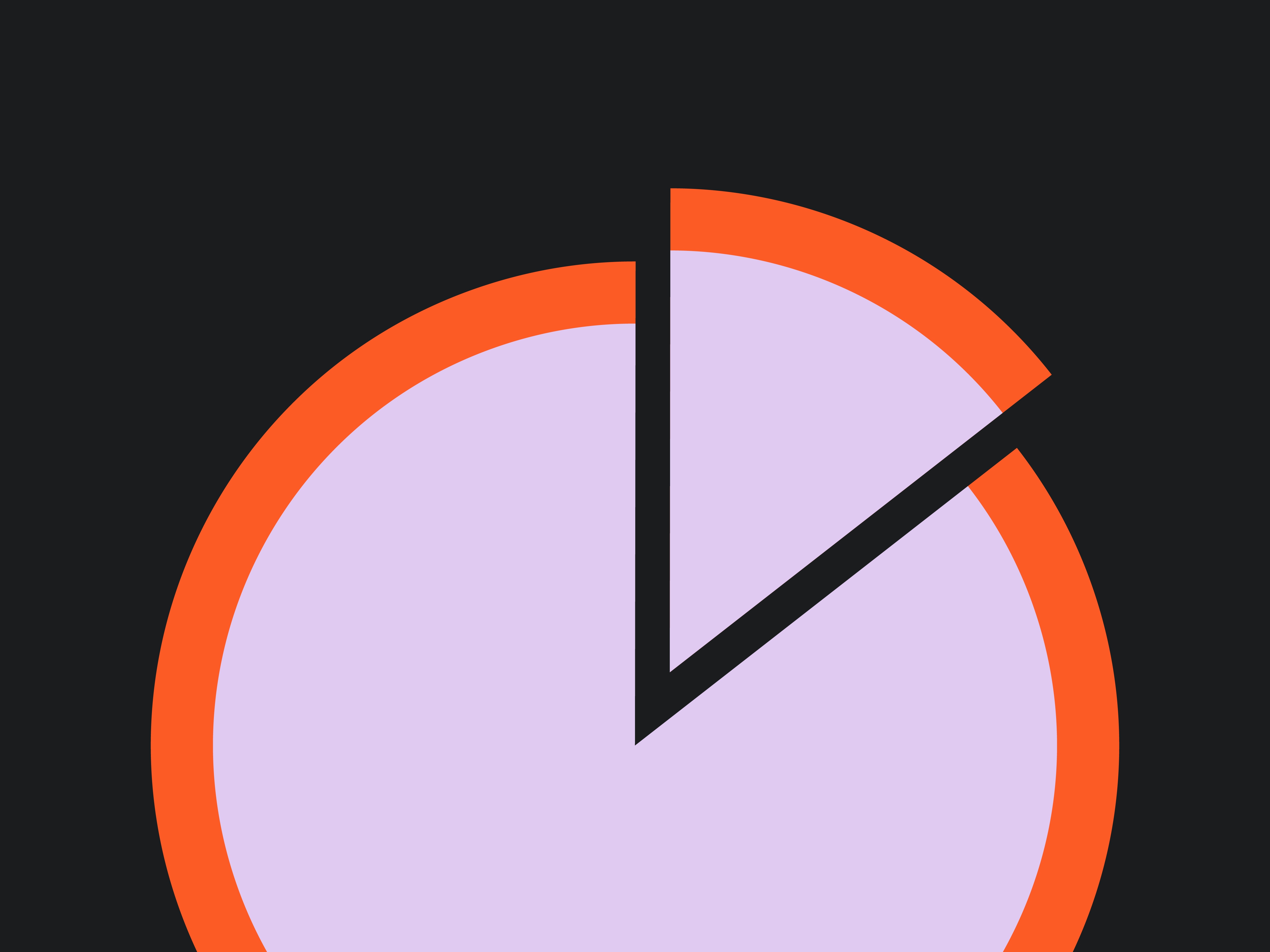 No one can deny North American's love affair with Pizza. Even though we all know Pizza is Italian, Americans have adopted it as their own, becoming a staple food in the United States, and a symbol for many regional cuisines. Whether is a Chicago deep-dish pizza, a Detroit Square pie with crispy corners, a California pie with fresh vegetables (or salmon), or a classic New York slice, pizza is present in every household. Nowadays, even gluten-free advocates are devouring pizzas via those cauliflower crusts!
The estimated number of pizzerias in the US goes from 65,000 to 85,000 depending on which source you consult, not counting non-pizza restaurants that have a pie or two to please their diners. Also, the estimated number of pizzas consumed in the US is over 3 billion (also depending on where you look). And surprisingly (at least for me, who prefer a smoking pizza out of the oven brought to me by a smiling waiter), around 60% of those pizzas are consumed at home. If you do the math, a simple one in this case, we get that 1.8 billion pizzas are consumed at home every year, that is, scientifically speaking, a whole lotta pies!!!!
By analyzing how people consume pizza at home, we have defined five different profiles, each with their distinct consumer habits and demographics. So, for those pizza frozen manufacturers, pizza brands available at grocery stores, pizza chains, or local restaurants, here is how we see each one of those pizza advocates. Have a slice!
The Ooni-Ones
These type of at-home pizza consumers made this list mainly thanks to the pandemic, growing from a tiny niche group into an important segment, even though they are still the smallest of all five groups. The Ooni ones are those who have a special pizza oven at home, most likely an Ooni individual pizza oven, or similar. Just to have an idea of the growth of this segment, Ooni alone, sold over US$70 Million in 2020, up 300% from their previous year. Also, they either make their own dough (sometimes letting it raise overnight), use a premium store-bought dough, or order it from their favorite local pizzeria. 
The Ooni ones like to get creative when choosing the toppings that will go on top of their 24-hour-leavened sourdough pizza dough. Yes, mushrooms and pepperoni are part of their pantry, but they prefer to brag about their Italian Mortadella and pistachio paste pizza, which they top with Sicilian lemon zest before serving it. As an alternative to normal dough, people baking pizzas are home are also using non-traditional bases such as pita bread, tortillas, muffins, breads and naan. 
This type of at-home pizza consumer has higher income and more time to spare, and for them, making these pizzas at home is an excuse to invite friends and socialize. The Ooni-ones are social, and even though they are in or around urban areas, they have some extra space in their gardens or terraces to bake their pizzas.
The Local Lucallis
The Local Lucallis are those pizza consumers that usually have their pizzas delivered or picked up from their favorite local independent pizzeria. They appreciate good pizza, so a fast-food chain won't do it for them, but at the same time, they don't want to go through the hassle of making it at home, not knowing if it's going to be as good as the ones they get from (insert here Italian name)'s.
The Local Lucallis don't mind paying a bit more for a pizza that is made fresh, with good ingredients, in a traditional pizza oven. Also, they prefer to support their local pizzeria rather than giving their money to a national chain. In terms of toppings, they are not as adventurous, so pepperoni, mushrooms, and sausage are on top of the list of preference.
The Friendly Freezers
Friendly Freezers are those home pizza consumers who opt to stock their freezers with ready to bake pizzas, so they are 10 minutes away from a fresh out-of-the-oven pizza without having to change their pajamas. Even though some years ago the frozen pizza market was limited to pre-packaged mediocre pizzas available in supermarket chains, the category has grown so much and the options for the consumer are almost limitless.
Brands like DiGiorno's or Tombstone have invested in providing a broad portfolio of products to please every member of the family and ever occasion for pizza consumption at home, while smaller brands are betting on higher quality of ingredients for a more premium offering. Talia di Napoli offers pizzas handmade by their pizzaiolos in Napoli and sell them frozen nationwide, while New York based Table 87 stocks local supermarkets with their frozen pies. Moreover, if budget is not an issue for you, you can get a pie from Chris Bianco's Pizzeria Bianco direct from Phoenix to your freezer, thanks to Goldbelly.
And the list does not stop there, because of the pandemic, many pizzaiolos started freezing and shipping their pizzas first to their regulars, and then nationwide, which opened a whole new revenue stream for them. Even Una Pizza Napoletana's legend Anthony Mangieri jumped into that trend with his Genio Della Pizza brand, available in grocery stores in the New York area.
The Replacements
Everybody loves pizza, that fact is unquestionable, however, health consciousness and allergies are driving many consumers apart from carbs and gluten, making them replace the traditional dough with new pizza bases and crusts.
Traditional doughs are being replaced by gluten free doughs, but also many consumers are opting for other plant-based crusts. Cauliflower crust has become the king of this alternative; however, other popular crusts are made with chickpeas, sweet potato, or cassava. Also, those staying away from dairy have found new and better plant-based cheese substitutes, even though they must sacrifice the taste and texture of mozzarella.
The Replacements do not consume these plant-based pizza as often as traditional pizza consumers, and when they do, they prefer vegetarian options to go into full consciousness mode. It is easy to imagine that Italian sausage and pepperoni are not the preferred toppings for a cauliflower pizza, favoring traditional vegetables such as mushrooms or onions. 
Even though many pizzerias offer gluten free alternatives, most of the plant-based crust pizzas are bought frozen and consumed at home.
Uber Eaters
The Uber Eaters are the biggest segment of at-home pizza consumers, getting their pies from either national fast food chains such as Domino's or Papa John's, and/or from whatever is available in Uber Eats when they desperately go online at 11pm.
The Uber Eaters prefer convenience and price (even though Uber Eats and similar apps add fees to the pizza prices), over quality. This younger type of pizza consumer does not want to spend time baking anything at home (they probably don't know where the knob is anyway, for that matter), nor care if the pizzeria across from their apartment uses Italian canned San Marzano tomatoes in their sauce. Convenience is their main driver, and nothing is more convenient that clicking on a couple of buttons in their phone.
But don't take me wrong, even though I personally prefer to be part of any other group before joining the Uber Eaters, I understand the value of this option for big families, younger segments, and price sensitive consumers. The market opportunities are huge for this segment, by either having the big chains offer a wider range of products, or for smaller more premium brands to lure them into upgrading their pies.
Overall, the market will continue to grow, and each of these segments represent limitless opportunities for businesses, it is just a matter to understand to which one(s) of these segments pizza makers provide more value.