While the world was working from home, we got an office three times bigger
Reflections about the power of togetherness at the workplace, in times of isolation, by our managing director.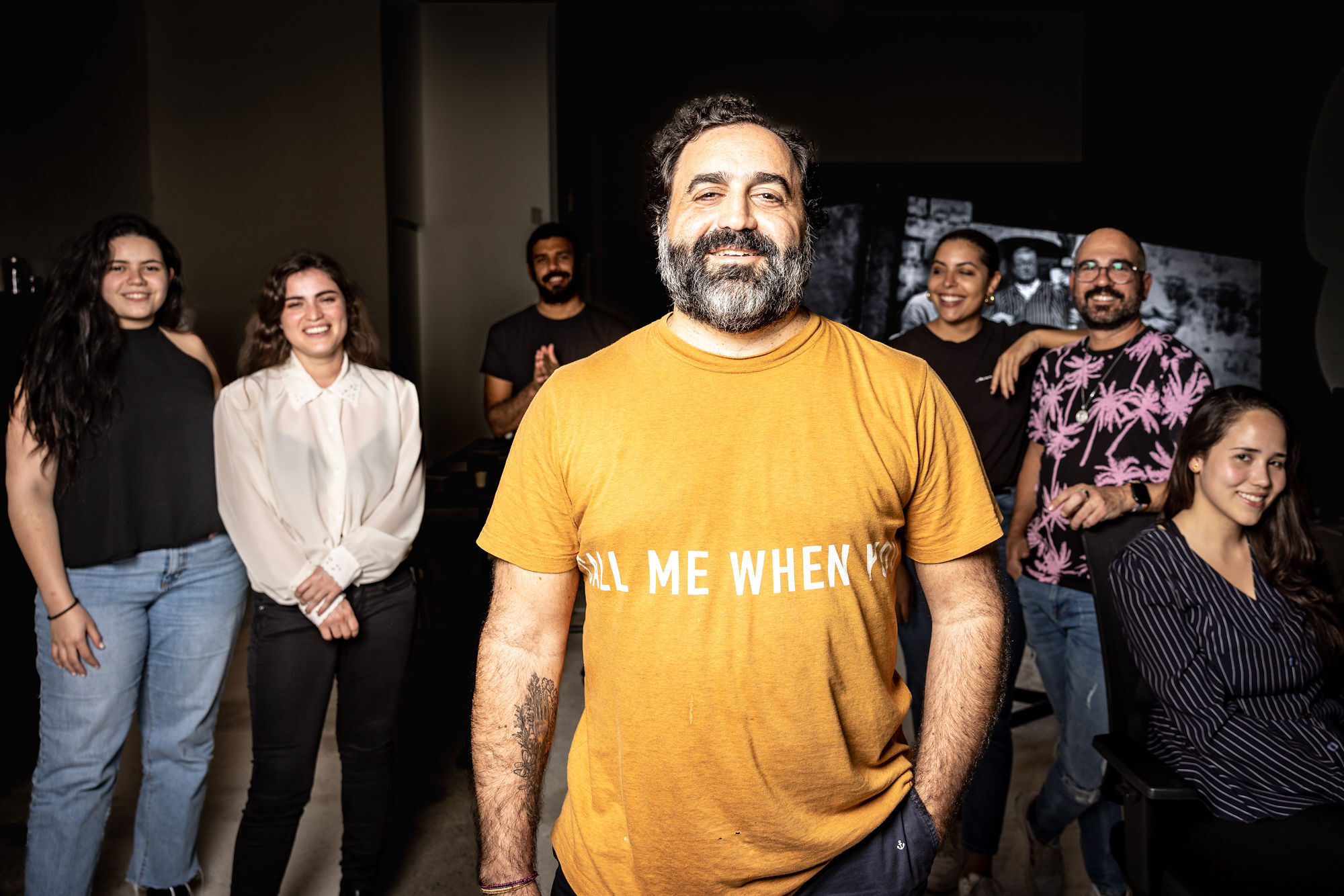 Before you judge, I will start by saying that at the time of writing this, I am about to turn 50, and most of my professional career was shaped by long hours working in Management Consulting, and even longer hours in several startups, including late nights and weekends with fellow founders. Those hours spent in borrowed offices turned into temporary Headquarters, or bedrooms converted into brainstorming session areas, were the foundation of what are today successful companies in areas such as mobile technologies, messaging, and food consulting. Also, I must confess that I recall those days as joyful moments that shaped my entrepreneurship spirit and work ethics, knowing that we were building something meaningful.
When the pandemic started, you can imagine my frustration when we were forced to isolate and work from home. We had to improvise working desks as we spent more hours (that became days, months, and even years) at home. Suddenly the kitchen chairs that we loved so much were not as comfortable as we thought, our neighbors from the apartment upstairs were not as quiet as we remembered them and getting ready to work meant only wearing a decent shirt and combing your hair.
I believe in the advantages of working from home with flexible schedules, even though at the beginning of the pandemic, "flexible schedule" meant twelve-hour workdays with two bathroom breaks and eating a sandwich during conference call number seven. But as time passed, working from home became the new normal, people got better working spaces, sometimes in separate rooms, workdays started to be shorter, and going to the office and meeting your co-workers was a once-a-month rare activity, that many people tried to avoid as it was an appointment with the dentist for a root canal treatment.  As this happened, we ended up limiting our interaction with coworkers, clients, and vendors, to endless conference calls, some with video, some without. Our research was limited to browsing the web, and our social interaction consisted of Zoom calls while sipping a mediocre cocktail made following an online recipe, made with whatever was available at home. Yes, people, including me, got creative, we baked, we learned to play instruments (well, not me, I tried), we worked out at home, and eventually, we learned to make better cocktails to show off during our next Zoom Happy Hour.
Working at a creative agency, I found myself and my team limited physically and mentally to our living rooms or bedrooms. Brainstorming meetings became awkward calls going nowhere and pitching a new project to a client was a soulless PowerPoint presentation walkthrough ending with the phrase "I'll send the deck by email and we'll take it from there". The camaraderie of having an after-office drink, getting lunch together, or discussing the weekend's sports scores over coffee on Monday morning was gone. We also missed the effectiveness of a face-to-face "tridimensional" meeting, where we could look at people in the eye, and transmit feelings or emotions that don't get through a laptop screen, not being able to create more meaningful human interactions.
As a food marketing agency, at Gluttonomy we understand the value of hospitality, the magic of sitting around a table sharing good food, and how food brings people together. That sense of togetherness is also very valuable in our work environment, I believe that to be a successful company, we have to invest in personal relationships. Teams are more inclined to work better together if there is a personal bond, if we understand each other better, and if we create empathy. The energy of a group meeting with the common goal of achieving something together cannot be bought by the most comfortable Herman Miller chair or the highest resolution screen, and even though we use Miro to document our different processes and discussions, I still believe in the power of a good whiteboard and a marker.
Working together in the same space also makes our work richer. Even though it might sound less efficient, going to each other's desk to ask what font we like better for a quick design we are working on, or asking someone to have a five-minute chat to quickly validate a crazy idea that came to mind, can be also a positive thing. While you are reading this you might think I am a dinosaur, but all our projects are on Notion, all our processes are on Asana, all our communications are on Slack, and all our charts are on Miro, but none of these tools replicate what can be achieved with human interaction. Those who have worked with me know that I have championed flexible working hours and schedules way before COVID. At Gluttonomy, and in all my other startups, 9-to-5 workdays are not needed as far as we achieve our goals. Working from home, from the beach, or from Paris, has been always an option since the early 2000s, and taking Friday off because we have been putting in extra hours all week to meet a deadline, was never questioned.
During this process, we learned that the new office is not a space where we align workstations to sit in front of a computer Monday to Friday. The new office needs to be the space where we meet to share ideas, to work better together, to build connections with our coworkers and teammates. It needs to be a space that sparks creativity and promotes interaction. At Gluttonomy we created (we are still creating) a space that we feel we want to be at. Having comfortable furniture, beautiful artwork from fellow artists and designers like Rudolph Castro or Rodolfo Agrella, or an ever-growing collection of food magazines and books to look at any time, makes our space better. Even more important, we are building a team that enjoys working with each other, that respects and admires each other, and that feels can learn something new every day. People still work from home when they need or want to, but I encourage human interactions as much as possible, as far as people feel motivated to do so.
This could change in the future; I am probably a dinosaur after all, and this might be the last generation that knows what it's like to go to an actual office to work. But these days, I believe we are a better company and a better team, and I think our agency is more creative and motivated than our competitors. So, for now, while everybody is contemplating working from home as the new standard, we just moved to a new office three times bigger than our previous one. The bad news is that now we need to invest in nice bottoms and shoes.